Welcome to St. George Parish
A Welcoming Faith of Diverse Peoples
We are a welcoming Catholic community called by God to live out the message of Christ in love and service to all people. Whether you are new to the faith or a lifelong believer, we welcome you to join us for our enriching mass and friendly parish community. Please feel free to contact us at (206) 762-7744

Our Mission

St. George is a welcoming faith community of diverse peoples. We joyfully celebrate our life in Christ. We worship together as a family of God, and are renewed in spirit by the Gospel message. We look to our youth as the future of our Church. We are committed to deepening our faith by the ongoing education and formation of all. We strive to fulfill our Gospel mission through ministry to each other and outreach to the community at large.

Annual Catholic Appeal 2016




We have now moved into our 6th week of the 2016 Annual Catholic Appeal. The good news is we have received pledges/gifts from more 187 households! But it means there are still 175 households that have not yet responded - 48% of the parish! That's the not so good news. However, it's not too late for you to give!

Your gift can still help the Annual Catholic Appeal by its support of more than 60 ministries and services that are offered to thousands of individuals across Western Washington. If you haven't already made your gift, won't you please consider making a gift this year? No gift is too small. If you're unsure what to give, please consider a gift of $1 a day or $365 or more.

Go online to www.seattlearchdiocese.org/donate or use a pledge envelope. If you'd rather call in your gift to the Appeal Office, they can be reached at 206-382-4274 or 206-382-4353. Thank you!
St. George Fil-Am Association
Summer Fundraising
Sunday, July 24th

St. George Parish Picnic
Sunday, July 24th
Karoake and Games
Parish Grounds near Virgin Mary Grotto
All Parishioners are Welcome

Masses
Sunday: 8:15am 10:30am
Daily Mass Communion Service: 8:15 am in the Chapel
Holy Days: As Announced

Sacrament of Annointing:
1st Friday of each month at 8:15 am in the church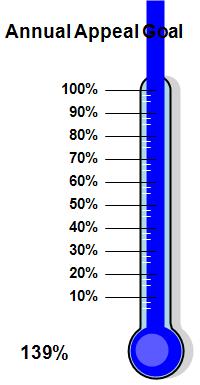 Visiting?
Are you a first time visitor? Click HERE to take our visitor survey.
Learn about creative ways to support your parish and parish school